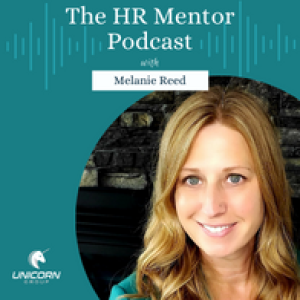 Thursday Nov 11, 2021
#42: Using Human-Centered Design to Implement EDI Strategies with Sharon Nyangweso
I am absolutely thrilled to bring you an incredible conversation I had with a wonderful human who does amazing work in the Equity, Diversity and Inclusion space.
My guest on the show today is Sharon Nyangweso. Sharon is the Founder and CEO of QuakeLab, a full-stack inclusion and change management consultancy that uses human-centered design to help organizations move their commitment to diversity and inclusion from aspiration to action. An empathetic leader with a passion for community and civic engagement, Sharon is a regular contributor and panelist for the CBC, CTV,
Rabble.ca
and Live 88.5. Sharon immigrated to Canada from Kenya in 2010, and before starting QuakeLab in 2019, she worked with organizations in 11 different countries in varying roles including social advocacy and innovation, community building, accessibility, and content creation.
In this episode, Sharon and I talk about how human centered design or design thinking can offer a path to real change in organizations as well as Sharon's journey to her current role as Founder and CEO of QuakeLab. We also talk about how emerging HR practioners who are passionate about EDI or who's organizations are engaging in EDI work can get started and make an impact.
I think you are going to walk away from this conversation with a lot to think about, I know I did!
Here are my key take-aways:
When planning your career ask yourself, "

what do I want my life to look like

?" [05:40]

Organizations often fail to apply the same rigors to EDI work that they do to other aspects of the organization. This includes clear problem definition, putting humans at the center of the solution and taking clear action to impact change. [09:10]

The first (and most effective step) to address a challenge is to get really clear on what the problem or gap is that you are trying to solve for and taking sufficient time stay in the problem space. Avoid falling in the trap of a "

manufactured sense of urgency.

" [19:11]

"

What people are prepared to be uncomfortable with is other people's trauma

." But getting uncomfortable means more. It means sitting in the discomfort of the systemic issues that impact people and that we uphold and/or ignore. [25:00]

There is still a very key focus on individual behaviour change when it comes to EDI programs, but we know that behaviour change is very difficult. A better approach is to focus on structural change and in particular building structures to support equity and changing behaviour will hopefully follow the new structure. Organizations can't easily change behaviors, but they can change structure. [31:00]

Ambiguity and lack of clarity in performance management is the most detrimental to women and new immigrants. This is a good example of a structure that many don't associate with EDI work, but it is a system that prevents access to development and upward mobility, in particular because the criteria are not codified. This is a prime spot for unconscious bias to thrive in an organization. [36:15]

One of the ways HR professionals can move EDI forward in an organization is to act like a Trojan Horse. Begin the work and then make the case for what needs to be done and where the impact is to help gather support and resources from across the organization. [42:48]

It is not necessary to have lived experience to engage in EDI work. Empathy is important and useful, but don't let a lack of identity stop you from doing this work. [48:49]

If you are interested in perusing work in EDI and adding value, you need to do a lot of individual work on positionality, increase your knowledge base on the topic and be prepared to do a lot of reading, constant learning and be self-motivated. [53:35]
Helpful Links to Explore:
If you are feeling extra generous and want to send some love my way, I would be so very grateful for a review and a rating on
Apple Podcasts
or a recommendation on
LinkedIn
. And if you haven't yet, don't forget to subscribe to The HR Mentor so you never miss an episode on the following platforms: